Baltimore City Public Education at the Turn of the Century, 1925-1956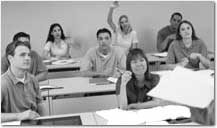 In the second quarter of the twentieth century, the metropolis of Baltimore faced numerous acute conditions, brought into being by the Depression and World War II, with courage. Its citizens, through bold community action and with effective State and Federal assistance, weathered the lean years and, by 1937, enjoyed the blessings of more prosperous times.
Despite the vicissitudes of prosperity and depression, war and peace, the Baltimore Public Schools, in the period 1925-56, experienced three decades of progressive development. Growth of the system was not limited to size alone; basic accomplishments lay in the nature and quality of services rendered, and in the continuous evaluation of the program of public instruction for purpose of improvement.
The commissioners and superintendents provided the schools with competent leadership during an era in which problems of great social and economic significance faced the community. The Board of School Commissioners, under Presidents Isaac S. Field, William L. Rawls, Raymond S. Williams, Forrest Bramble, Roszel C. Thomsen, Walter Sondheim, Jr., and John N. Curlett formulated educational policies that strengthened the system and won further community support.
During the superintendency of Dr. David E. Weglein, 1925-1946, the schools were molded into a unified system. Curricular offerings were organized in terms of pupil needs and courses of study were developed to assist teachers plan meaningful learning experiences. Instruction was further improved through the extension of supervisory services.
With the growth of the school system came the introduction of practices of modern management in school administration. Superintendent Weglein's administration, which was characterized by its stability and relative conservatism, marked the beginning of the tradition of political non-interference.
In the course of his brief administration, 1946-53, Superintendent William H. Lemmel instituted a number of significant changes in the schools. Dr. Lemmel was progressive in his approach and strongly advocated the use of democratic processes in school administration and cooperative shaping of policies through staff and community planning. He courageously presented the needs of the schools to the community.
During Lemmel's term of office, substantial gains were made in the construction of new facilities; acquisition of instructional equipment; and in provisions for better working conditions for staff, accompanied by revisions in salary schedules. Progress made by Lemmel's superintendency in identifying the needs, interest, capabilities of all who were in the schools and in modifying the curriculum to provide for individual differences reflected his deep conviction in the dignity and value of every individual.
After the death of Dr. Lemmel in 1953, the school came under the creative leadership of Superintendent John H. Fisher. In 1954, the desegregation of schools in Baltimore took place and the manner in which the system conformed to a non-segregation-basis gained national attention. The superintendent, through his sound approach to educational problems, earned the admiration and respect of the members of his profession and community.